Product Review: Clarisonic Mia
---
There has been a lot of buzz around the Clarisonic Mia and being a sucker for anything that could give me my dream of softer, smoother Korean telenovela worthy skin, I grabbed the chance to own a Clarisonic Mia for myself when the opportunity presented itself last year, courtesy of the Gcash American Express Virtual Card sponsored giveaway I held.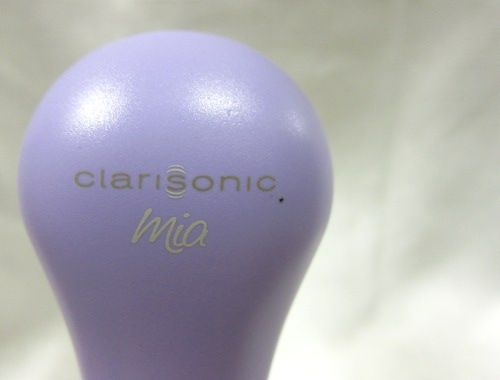 Before the actual review, let me just say that this pregnancy has left my complexion the best it has ever been for the last 2 decades or so. If not for the smattering of whiteheads on my nose and my enlarged pores (a permanent fixture, sad to say), I can almost pretend that I'm back to my pre-pubescent, pre-acne breakouts skin.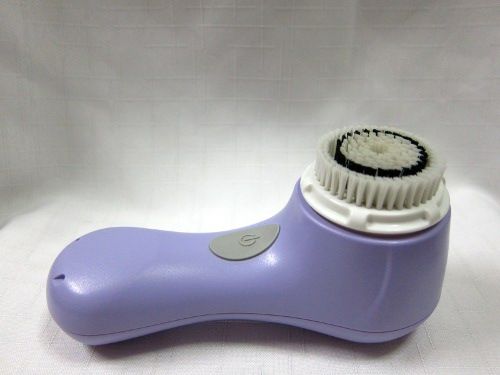 With that out of the way, I'm not really sure how I can make a thorough review of the Mia as I no longer have the usual pimple breakouts on the side of my face to judge whether or not a product actually works for me. What a problem to have right?:p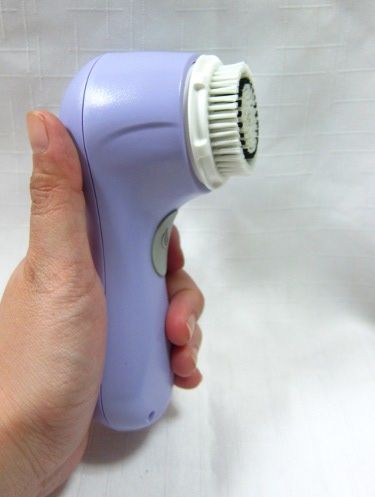 Anyhoo, for those not in the know, the Clarisonic Mia is a facial brush on speed. Sonic frequency moves the Mia's brush head back and forth at more than 300 times per second, for a thorough clean that no washcloth or your fingers can ever deliver.
I like how solid the Mia is, how there are no removable parts that may let water in and cause the unit to break down.

Charging the unit is also straightforward, simply attach the magnetic charger to the handle and wait for 18 hours or until the light stops blinking, whichever comes first.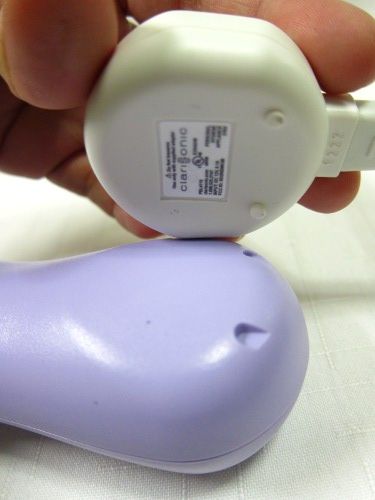 After almost a month of using the Mia, I can honestly say that my skin feels softer and smoother and I no longer feel the need to integrate a toner or scrub into my skin care routine, using only the Mia and moisturizer at night (and cleanser and moisturizer with SPF in the morning). But whether or not it actually helped curb my acne breakouts, I will have to get back to you on that because as I said earlier, I haven't had an acne problem ever since I got pregnant and I can't credit that to the Mia.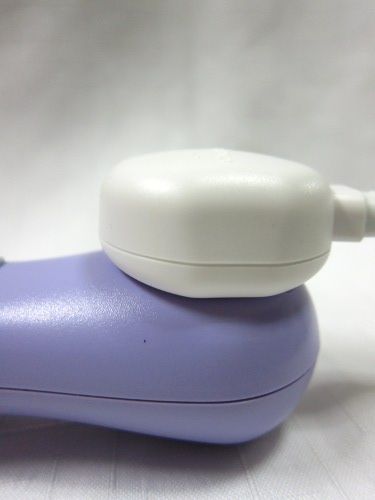 Some tips on using the Mia:
You can use any facial cleanser, no need to replenish the special cleanser it came with once it runs out. I use Physiogel and am perfectly happy with the results.
Do not press the Mia against skin while using it, as it might cause tears and nicks. Simply touch the brush head lightly on your face and move it around using slow, circular motions.
Each cycle lasts a minute and the Mia will automatically stop after one minute. I used to use two cycles in cleaning my face but didn't really notice any difference between the two cycle and single cycle cleansing, besides, using two cycles drained the battery faster.
Wash the brush head with soapy water after every use , otherwise, it develops a funky smell from the leftover suds and makeup. Also, merely rinsing it with water doesn't remove the brownish residue from foundation.
You have to replace the brush head after about 3 months of use to maintain product efficacy. Brush heads retail for US$25 each.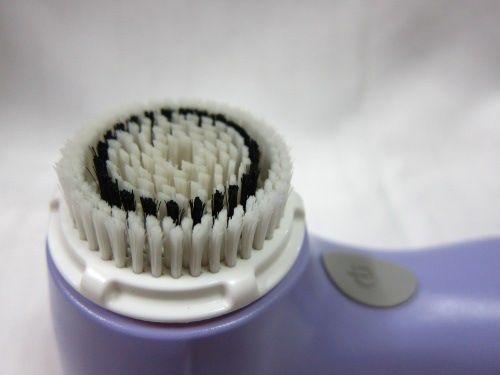 The Clarisonic Mia is a good product to have in your arsenal, but if I didn't get it for free, I highly doubt that I would have paid US$119 (approx Php4,800 ++) for it because (1) I'm cheap and (2) it didn't astound me. Maybe if I actually saw that it improved my breakouts then I'd be more of a believer, but with no breakouts to test the Mia on, I'm not that convinced that it's worth the high price. I have a feeling that my skin will go back to its disturbed self after I give birth, so maybe I'll have a part two to this review by then.
Update April 22, 2013
I'm sad to announce that my Clarisonic Mia is slowly dying after a mere 5 months of use :( Right now, instead of the one minute vibration, the Mia only does about 30 seconds or so and then would vibrate for 1-2 seconds every time I press on the button.
After using the Mia, I would detach the head and allow it to dry separately from the body, so I'm thinking that maybe that had something to do with it? Maybe the metal thingies on the body got affected with constant exposure?
Whatever it is, it's too much of a hassle to have it shipped to the US for repair.
It was good while it lasted though.